Meet The String Quartet That Work Wonders To Provide Your Special Event With The Most Amazing Atmosphere You Could Hope to Create.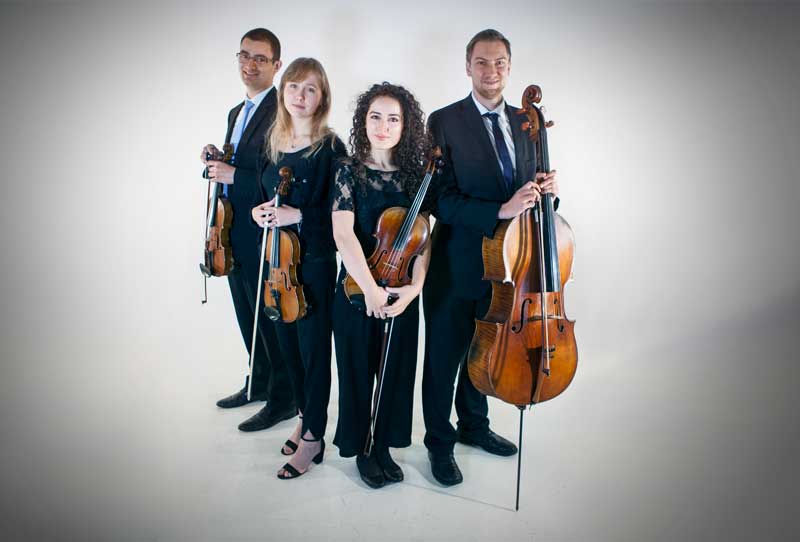 About The Unity String Quartet
Formed in 2007, Unity String Quartet now has over 600 successful engagements under their belt ranging from corporate events through to weddings and from cruise ships to film premiere's.
Over the years, the members of the collective have changed a number of times and is now the quality of musician is stronger than it has ever been.
At any one time, the quartet is made up of four phenomenal musicians from a pool of seven which means that in the event of illness or unavailability, there is always a replacement ready to go at a moments notice.
World Class Professionalism
The Quartet pride themselves in their world class professionalism from the first correspondence through to the time that they leave your venue.
In 2012, the quartet was nominated for 'Best Wedding Quartet' at the 'UK String Awards' and in 2013, the quartet went a step further and were crowned 'winners' of the coveted award.
Each of the musicians is classically trained to beyond degree level and have collectively played in some of the world's leading orchestras and ensembles as well as household name 'Pop' Artists.
The Quartet's musical director is Daniel Peev, a former student of the prestigious Birmingham Conservatoire.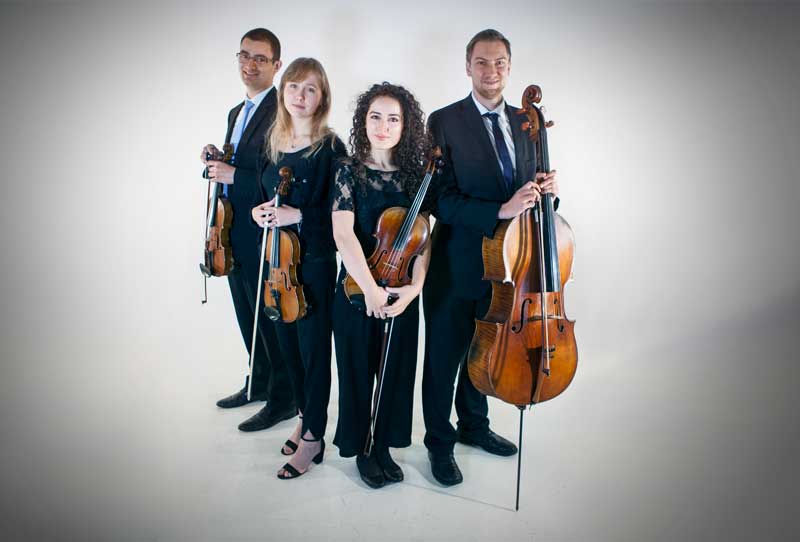 "Amazingly talented string musicians and the atmosphere they create is incredible…."
If any out there is looking to add a string section to their corporate event, or even their wedding, you have to go with Unity! They're amazingly talented string musicians and the atmosphere they create is incredible. We'll be having them back with us again for sure! Thanks again guys x
Ellie Rodgers, Events Manager @ Upton Hall